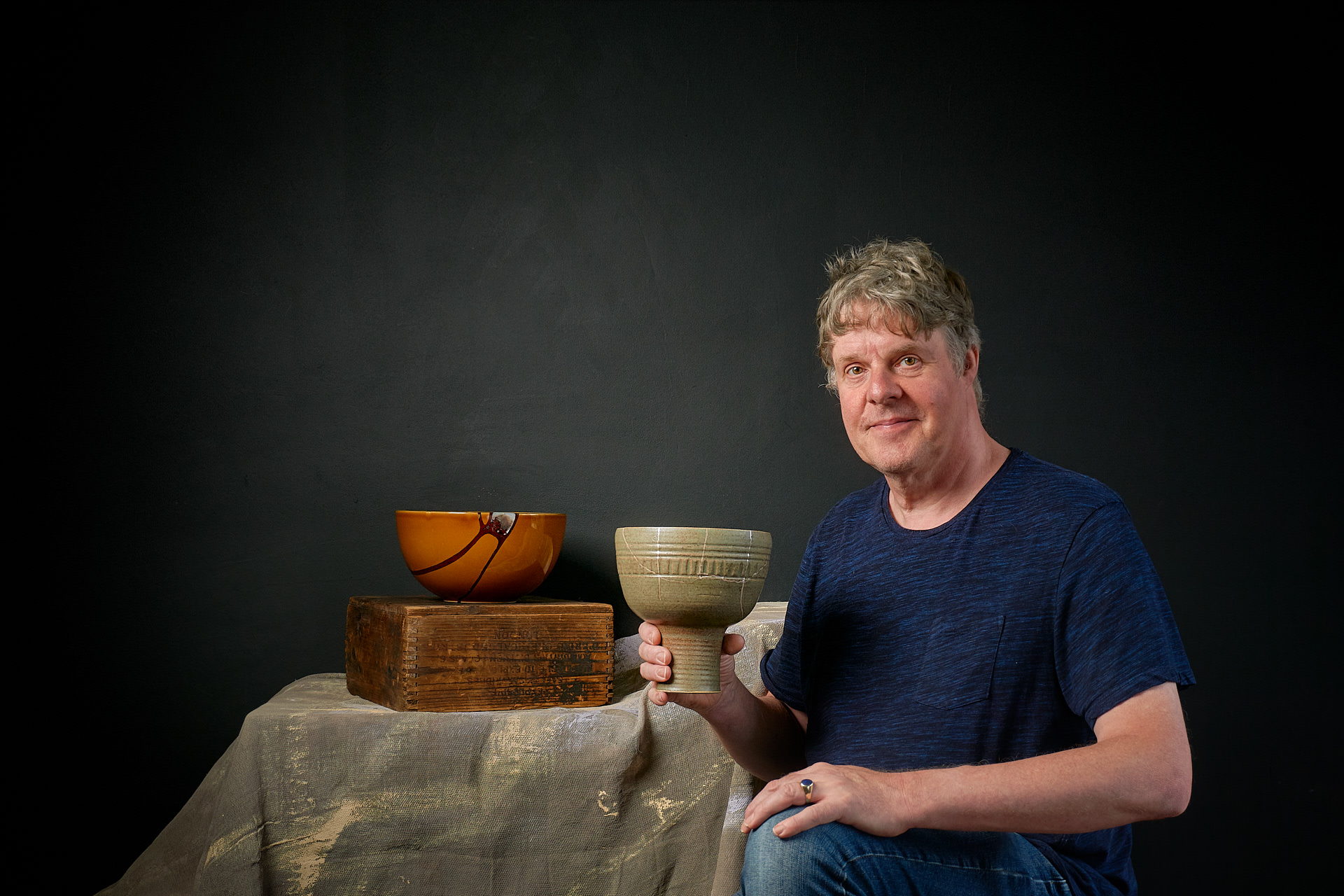 Meet the artist Chris Fittock
Today in the Fourtwographs studio Ted and Chimp had a visit from Kintsugi Wabi Sabi. Unsure how to pronounce his name they referred to him as 'Chris'. Chris was here to have his website picture updated. After a brief discussion, over coffee, the shooting commenced. The backdrop was our black wall, in front of which was placed a ladder and a stack of suitcases, all of which were covered with a painted canvas. Some of Chris's beautiful pottery was placed on top. A stool set off to the right for Chris to sit on, whilst holding another piece of his work. John shot with his usual one light and the reflector, expertly managed by Ted this was used towards the end to add a little extra light. John took 20 pictures, 2 were selected for use.The whole session lasted for about an hour. Ted and Chimp are having a well earned rest after holding the reflector for John during the shoot.
Kintsugi is an ancient Japanese art. They believed that rather than throw out a broken piece of pottery it could be restored and made more beautiful than before. This is done using precious metals such as gold, silver and platinum to repair the damage, be it a crack or a missing section.
For those of you who would like to know more about Kintsugi, what it is and what Chris does follow the link below.