ASSIGNMENT:
Chew the fat festive sessions are just that. You and your family/friends will spend 20 minutes within the studio set and be your natural selves. The photographer will capture up to 40 images that he considers to be the key moments. You will be given a choice of which image you would like to be processed and delivered in a digital file to your given email address.
THE COST:
£25 and to include one Digital file to print and use without restrictions. Copyright is/will still remain that of fourtwographs. You can print the image and share the image so long as you do not alter the image in anyway with filters. Cropping is allowed but we tend to crop for optimum viewing and print.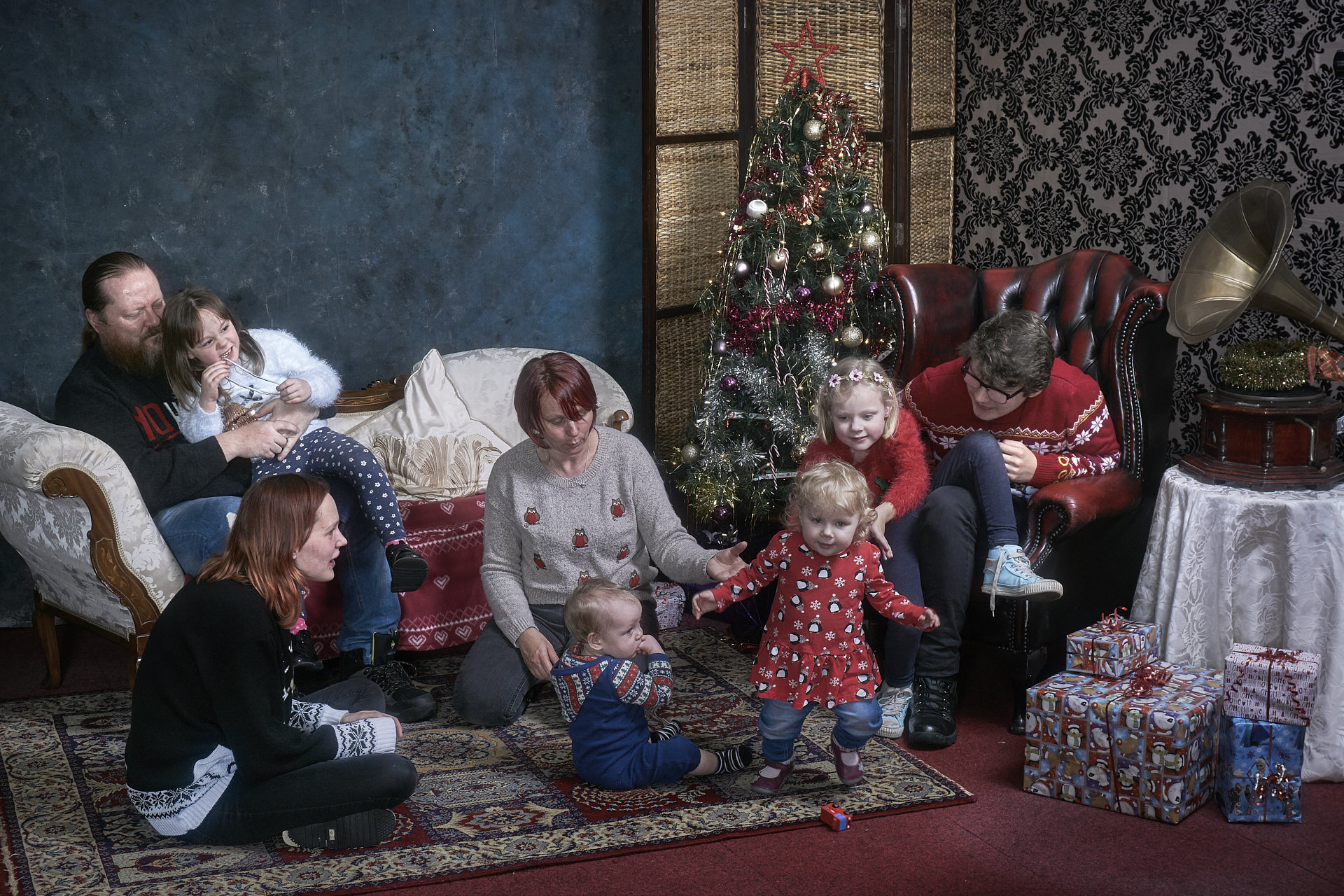 DISCLAIMER:
Whilst we here at fourTwographs endeavour to to get the best images for you and your family. We cannot be held responsible for images not being captured the way you would have liked. The shoots are all candid so we are looking to get the best shots within the environment setting on the day. Your friends/Family need to be aware of this.
COOPERATION:
The parties agree to positive cooperation and communication for the best possible result within the definition of this assignment. John Bentley, fourTwographs and it's staff are not responsible for key individuals' failure to be present or to cooperate during photography sessions, neither for missed images due to details not revealed.
Why Not Book A portrait Session