Last month you may recall I had a photoshoot with a wise gentleman and his three dogs.
Mal, Sam, Brett and Molly. Well yesterday Mal came into the studios to collect the purchased fine art prints from that shoot. He was absolutely over the moon with the shoot and therefore order several prints and of course these two beauties here. One 24″ x 16″ fine art canvas and one 16″ x 16″ fine art framed print.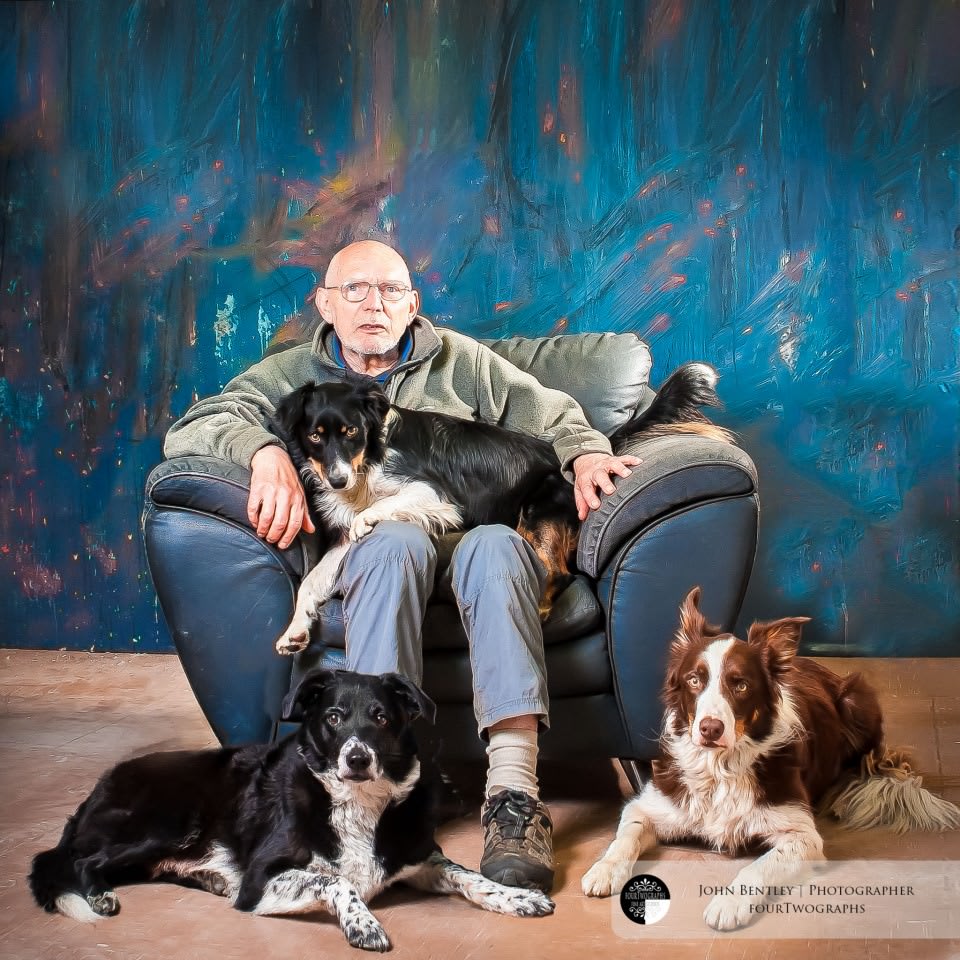 We here at the fourTwograph Fine Art Studios would like to thank Mal and the dogs for being part of the family and that day and from this day forward.  Thank you very much Mal Firth from myslef and fellow artists here at the studios.
MAL FIRTH IS ALSO THE OWNER AND PUBLISHER OF THE WORLD FAMOUS BLOG JUSTRAMBLINGON.CO.UK WHY NOT GO LOOK AT THE EXCELLENT BLOG FULL OF INTERESTING WALKS AND FACTS OF THE SURROUNDING AREA OF HORWICH